https://www.eventbrite.com.au/e/sip-eat-and-terrarium-tickets-244829330117
book via the link
Come along for an evening of terrarium making, all while sipping on a glass of Pimm's and enjoying an SA locally sourced grazing platter!
Learn how to make and care for your own tiny ecosystem in this beginner closed terrarium workshop. At the end of the workshop, you will go home with your very own closed moss rainforest terrarium.
Helen will teach you all about terrariums, from the layers used to create them, to the plants that thrive in them. She will guide you through each step in creating your own miniature world. And along the way, you will learn about the science behind terrariums and why we call them tiny ecosystems!
Held on the balcony at the lovely Potty Mouth Design at 185 Grote Street, Adelaide. Enjoy the city views, delicious SA goodies and sip on a glass of Pimm's while you create.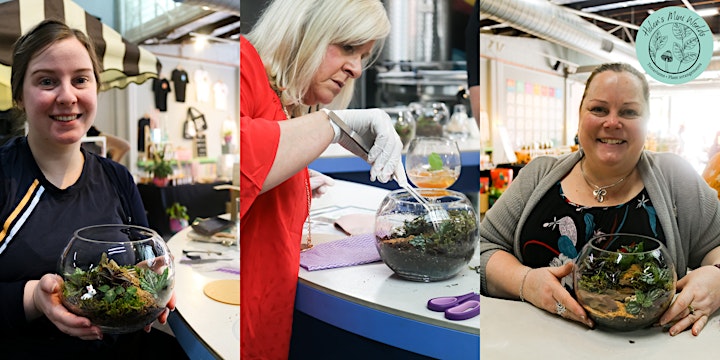 The workshop includes:
- All materials to make your own closed fishbowl terrarium, including mini figurines to add to your scape.
- Care instructions and box to take home your new terrarium.
- Grazing platter full of local SA goodies. (Please let us know of any dietary requirements by contacting Helen on helenrwp@gmail.com or 0434 891 987)
- Jug of Pimm's to share.
No experience needed, just come along, relax and enjoy!
This workshop is suitable for ages 18+
We will have aprons and disposable gloves for you to wear on the day but please wear comfy clothes you don't mind getting a little bit dirty.
Please note that we have put measures in place to ensure a COVID safe environment: the workshop is held in a sheltered outdoor balcony area where we can space people out, and you will have your own individual grazing plate instead of a sharing platter. If you feel unwell close to the date, please let us know and we can work something out.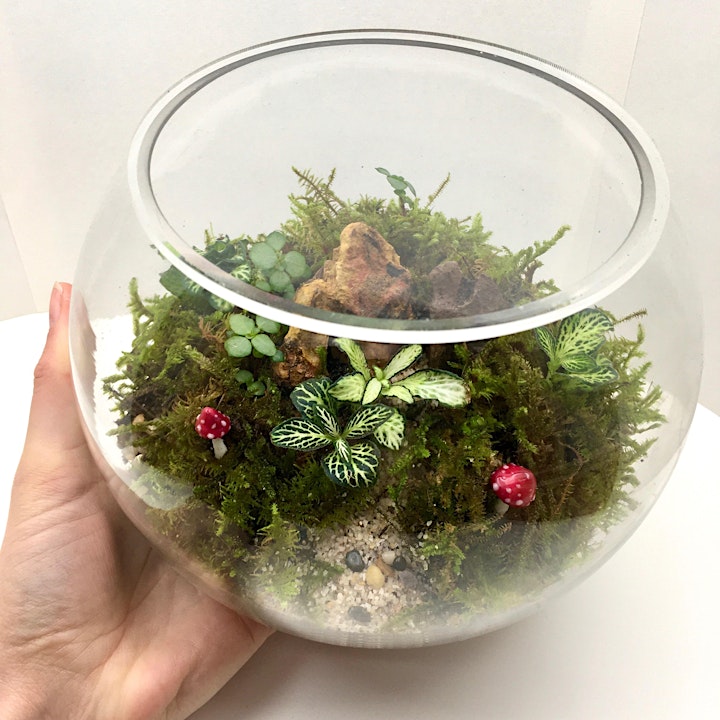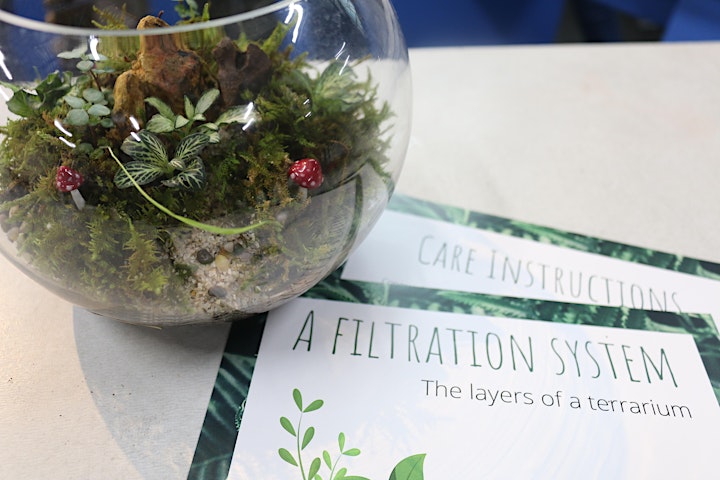 We can't wait to see you there!
Insta: @helensminiworlds_adl
FB: @helensminiworlds
www.helensminiworlds.com